His Company is very proud to be the exclusive distributor for Changzhou Ristar Electonic & Machinery Co., Ltd in Slovenia. We have been purchasing electric bikes from Changzhou Ristar for over four years now and that in itself is testament to the quality of Changzhou Ristar products. Over the years our experience in dealing with Changzhou Ristar has always been positive. The success Electric Bike Slovenia have experienced in selling and supporting thousands of Changzhou Ristar Electric bikes throughout Slovenia can be attributed to the following – the quality of the products themselves, our approach to full after sales service and Changzhou Ristar's close co-operation in developing and supporting their ebikes for this market. The wide range of products they provide is very good and have proven themselves time and time again to be very reliable. On the very rare occasions where there has been an issue with any of their ebikes Changzhou Ristar have supported us in both a timely and proactive manner. From a Distributor relationship perspective we have had many fruitful meetings with the senior management team at Changzhou Ristar to discuss ways that we may improve the process and cooperation between our two companies.
We look forward to many more years of working with Changzhou Ristar and taking their wonderful products to market.
Burgar
GM

I would like to express my deepest appreciation to you after working with your company for five years.
Thanks to our cooperation our sales on the Romania market have increased significantly. Our company, which had started from zero, became one of the most leading suppliers of all range of electric bikes.
Therefore, I would like once again to thank your company and the staff for being so efficient, cooperative and loyal.
Moreover, your quality and your updating trends by developing new models with the latest technologies in the world are absolutely remarkable.
Artur Guttman
C.E.O.

Helong International Trade Co., Ltd
We have over 8 years' experience of working with Ristar. The staff responds quickly to our requests and the price / quality ratio is good.
We work with industry, recreation, municipalities; each sector is at Eagle product which he needs. Sometimes we make some modifications to meet the requirement of our clients. As this fat tire electric bike on a Black color for Man. And another one is Red color for Woman.
Gerardo Estevez Rubino
Owner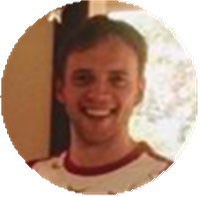 Michael's Feedback on Alibaba Trade Assurance Order. Please check the screenshot as below: